There has never been a better time to get involved with Salisbury Green Party. We're active all year round - not just at election time - and there is always a range of activities and local campaigns happening.
Donations to Salisbury Green Party help us work towards a sustainable, green and just Salisbury. As we do not get money from Big Business or trade unions, your donations are especially important.
We are proud to do politics differently but we need determined, caring people like you to help us make it happen. Join the thousands of people who are already members and stand up for what matters.
Salisbury Green Party is a local branch of the Green Party of England and Wales and works in the Salisbury area.
We actively promote social and environmental justice in South Wiltshire by standing for political office and by working all year round on behalf of its communities and residents. Salisbury Green Party is committed to creating a cleaner, healthier, fairer and equal city for everyone.
We are committed to developing a global system based on cooperation, democracy, inclusivity and social justice to avert the crises of climate change, loss of biodiversity and environmental destruction.
For more information on our local campaigns or to find out how to get involved and make a real difference for Salisbury, please contact us.
We are the only party dedicated to fighting for our environment and ensuring we live in a fair and just society
Latest news from Salisbury Green Party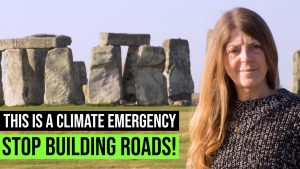 "Instead of tackling climate change and improving local services this classic view will be lost to future generations to save possibly 8 minutes journey time and cost us £2bn. Together […]